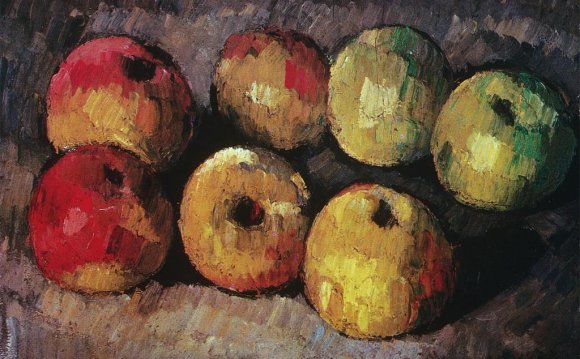 Edgar Degas (French, 1834–1917). Woman Drying Her Hair, ca. 1889. Pastel and graphite on brown wove paper mounted on board, 331⁄8 x 411⁄2 in. (84.1 × 105.4 cm). Brooklyn Museum, Museum Collection Fund, 21.113
Edgar Degas (French, 1834–1917). Seated Nude Woman Drying Her Hair, ca. 1902. Pastel on translucent paper mounted on paperboard, 251⁄4 x 271⁄2 in. (64.1 × 69.9 cm).
Degas frequently revisited the theme of the bather between 1877 and 1908, often using tracing paper to rework earlier compositions. For , he used charcoal to trace a female figure from an earlier pastel onto translucent paper, which was subsequently laid down on board, possibly by the artist himself. The result is one of Degas's most radical bathing scenes, defined here by a cropped composition, subdued colors, and a harder, less sensuous form. Degas, who since 1895 had been struggling with myopia and extreme sensitivity to bright light, recycled the bather of the earlier image but cropped the tub, some drapery, and even parts of the body. Indeed, by 1902 Degas had moved toward a more fully abstract art, paving the way in Paris for the next major modern art movements, Fauvism and Cubism.
Source: www.brooklynmuseum.org