15.07.2020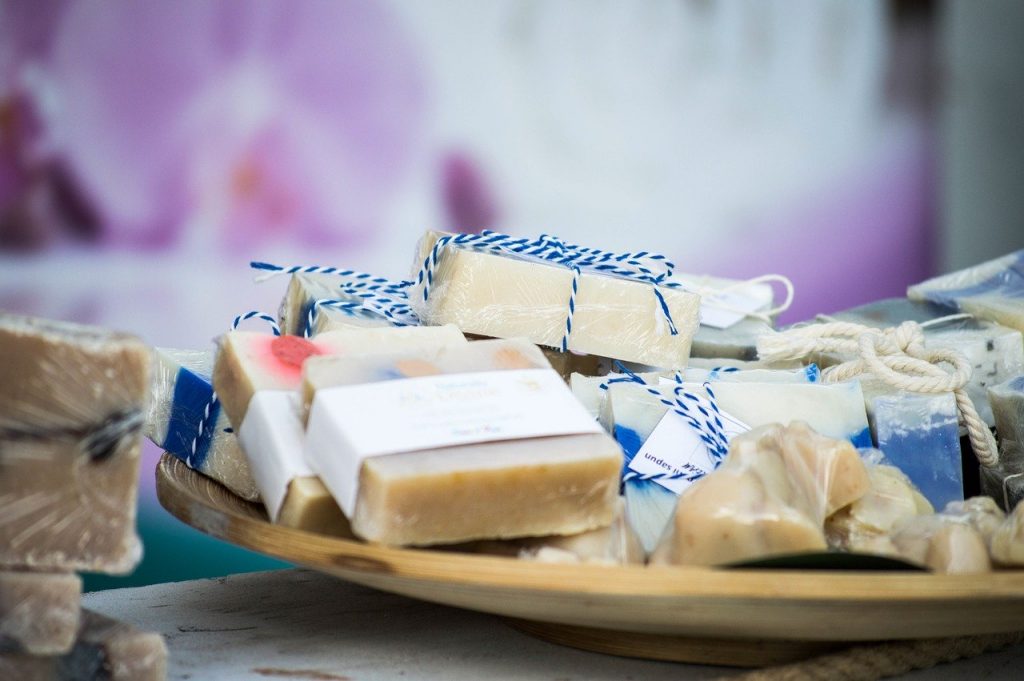 Image by Free-Photos from Pixabay
They say that it is the condition of the skin that shows age.  Indeed, clean, radiant skin is a sign of youth, and if you have enlarged pores, acne, or your skin looks tired, then no makeup will help. I always took care of my skin, but often it was still too dry.  I realized that the main problem was with the soap.  I tried different types of soap for a long time and I understood that handmade soap was the greatest option.  Why?  I will explain it.
One of the main advantages is the use of only natural ingredients.  The composition of non-industrial soap includes only those components that your skin needs giving you natural skincare.  Industrial-made soaps usually contain synthetic additives that dry the skin and cause irritation. By cleaning the skin with natural soap, you can get rid of dryness.  Using various additives, you can get a soap with the effect of scrub, with a moisturizing, a vitaminizing, or an anti-cellulite effect … All this is achieved by simply adding one or another ingredient.  Industrial soap often disappoints with the primitive form of the bar.  But the handmade soap can have any shape you like.  In addition, by mixing special colorful masses, adding flower petals or flowers, using other methods, soap makers create a truly unique product that will become a real decoration of the bathroom.
That's why handmade natural soap is a magnificent and original gift. I often give it to my friends and relatives. I think everybody likes it.  The main thing is to find a manufacturer whom you trust.  For me, it is LELU, because it was their soap that I started using and fell in love with.  There is a huge selection of soap, bombs for the bathroom, both individually and in ready-made gift sets. You can pick up soap according to its skincare qualities for a specific person, taking care of it.  You can choose the soap in appearance and present it as a functional and unusual detail of the interior.  The main thing is not to forget that natural soap (like everything natural) cannot be stored for too long.
In general, handmade soap offers only positive emotions for you and for those to whom you give it.