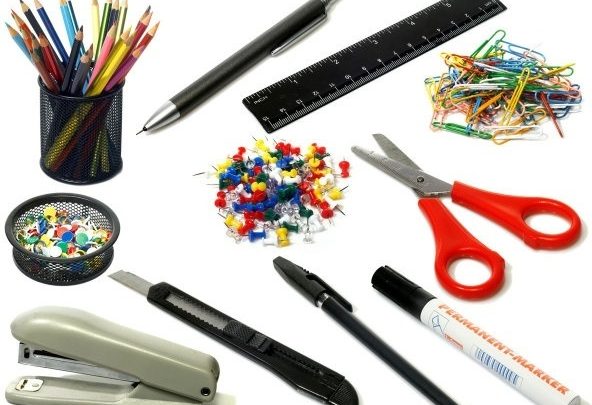 Business doesn't end once you have left the office when you are an entrepreneur. You never know when an important client might call, when an emergency might arise that needs dealing with, or when you might be called away on a trip. In any case, you will need to be constantly armed with an arsenal of stationary to ensure you can keep up with business outside of the office. Here are five of the most important things to carry on your person whenever you are:
Business Cards
Networking is a very important part of running any business, and you cannot know when the opportunity might arise. You could be sat next to a potential client on the train; they might be stood behind you in the queue for coffee. Many times have business owners been caught out in these situations because they don't have a business card to offer. By not having them on you, you may just miss the chance to grow your business.
Planner
Meetings, events, phone calls – plenty of things are always getting scheduled during the working day and they don't wait for you to be back at your desk. Entrepreneurs should possess a diary or planner so that they can make a note of events they need to remember. It can also help you navigate clashes in your schedule so you are not arranging two activities at the same time. Planners don't just come in large sizes; they come in small travel sized ones as well.
Folders
Keeping all your notes organised when you are travelling to and from business meetings is considerably easier when you have folders in your possession. They are crucial to handling and managing your documents.
And speaking of important documents – you certainly don't want to be caught out if you are carrying crucial pieces of paper that tear or rip when you are on the go. It can easily happen – even to the most careful entrepreneurs. However, keeping some adhesive tape in your bag or your vehicle can allow you to fix things in this scenario.
Pens, and lots of them
You can never have too many pens with you when you are an entrepreneur. It sounds like a moot point that every businessperson should be aware of, but almost everyone will remember a time when they have been caught off-guard without one nearby. Whether it is for writing down a phone number or taking some notes for a later date, business owners should always stay well stocked. Keep them in your bags, coats, even your car glove compartment – everywhere you might be when you need one.
Health & Beauty accessories
Hair bobbles are the perfect hair accessory. Colourful, light and allowing you to style your hair in a variety of different styles, these simple items will certainly never go out of fashion. There is just one problem with them: hair bobbles are so easily lost. Although their small size and light weight means you can take them anywhere you go, almost every woman will relate to how effortless it is to misplace them. You might just take it out for a moment to brush your hair and never find it again – lost down the side of the sofa or on the floor of the office.
The real problem, however, is when you run out of bobbles on your person. Do you try and spontaneously style your hair a different way for that important business meeting? Do you let the ponytail free and hope it doesn't look too messy? With online shops like Duralon.co.uk, you can easily order packs and store them in your office which is an easy fix so you can easily replicate your style until your new batch of hair accessories arrives
The Right Brush For Perfect Hair
Many of us will spare no cost when it comes to perfecting our hair. From curlers to straighteners, shampoos to conditioners; there are hundreds of products available that can help achieve the ideal look. However, it is often the case that the most important product is the one we tend to forget about: the hair brush.
Most people will use whatever hair brush they have lying around. If it breaks, they will pick up a cheap one without putting much thought into their purchase. This could, in fact, be limiting your hair, or even putting it at risk of damage. You should instead be looking out for certain features in a hairbrush to help achieve thickness and healthiness.
Wherever you are working from, I bet you will need all of this and if you are a young mother working from your home office, you might need some baby soothers for your baby to give you some peace while working away.