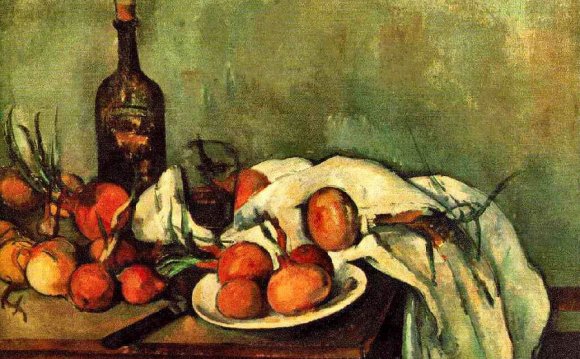 Paul Cezanne
Paul Cezanne, French painter, one of the greatest of the Post-Impressionists, whose works and ideas were influential in the aesthetic development of many 20th-century artists and art movements, especially Cubism. Cezanne's art, misunderstood and discredited by the public during most of his life, grew out of Impressionism and eventually challenged all the conventional values of painting in the 19th century because of his insistence on personal expression and on the integrity of the painting itself, regardless of subject matter.
Early life and work
Cezanne was the son of a well-to-do bourgeois family. He received a classical education at the College Bourbon in Aix. In 1858, under the direction of his father-a successful banker determined to have his son enter the same profession-Cezanne entered the law school of the University of Aix-en-Provence. He had no taste for the law, however, having decided at an early age to pursue some kind of artistic career, and after two years he persuaded his father, with the support of his mother's entreaties, to allow him to study painting in Paris.
Cezanne's first stay in Paris lasted only five months. The instability of his personality gave way to severe depression almost immediately when he found that he was not as proficient technically as some of the students at the Academie Suisse, the studio where he began his instruction. He stayed as long as he did only because of the encouragement of the writer Emile Zola, with whom he had formed a close friendship at the College Bourbon. Returning to Aix, Cezanne made a new attempt to content himself with working at his father's bank, but after a year he returned to Paris with strengthened resolution to stay. During his formative period, from about 1858 to 1872, Cezanne alternated between living in Paris and visiting Aix.
Source: www.moodbook.com