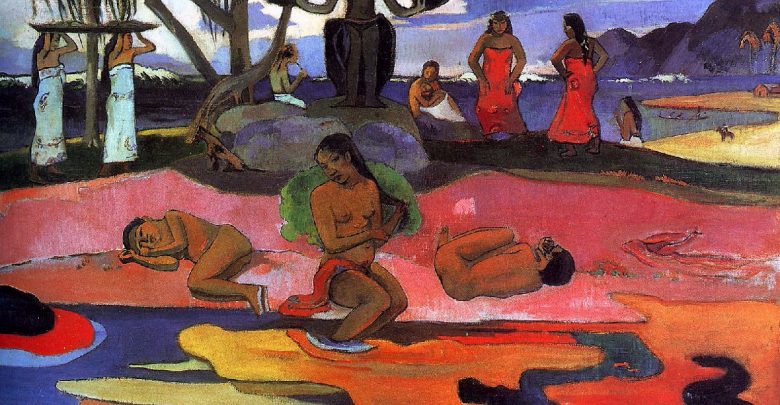 An 1892 painting of two Tahitian women by Paul Gauguin has sold to a group of state museums in Qatar for a record-breaking price of nearly $300 million.
That sum breaks the previous record, for Paul Cezanne's "The Card Players, " also purchased by Qatar for about $250 million three years ago.
The painting, "Nafea Faa Ipoipo (When Will You Marry?), " depicts two Tahitian women, and had previously been owned by Sotheby's retiree Rudolf Staechelin, manager of the Staechelin Family Trust, a collection of at least 20 major Post-Impressionist works that Staechelin's father amassed during World War I.
Staechelin, who lives in Basel, Switzerland, did not comment directly on the sale of the painting, but mentioned on Thursday to the newspaper Basler Zeitung that he was unhappy with the way the local museum, the Kunstmuseum Basel – which had held the Gauguin for the better part of the past 50 years – was going about renovating the property. The museum confirmed the painting's sale in a statement and said it "profoundly regrets" the sale, according to The Wall Street Journal.
The art world's previous record-holding sum for a painting at auction was $142.4 million, for a Francis Bacon triptych.
Source: www.people.com