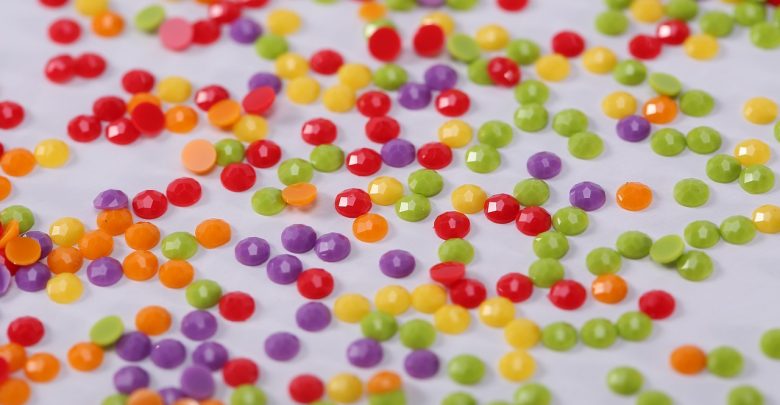 Nowadays women refuse from hired office work for the sake of needlework. For the first time, they create for themselves and their family, and then they have customers and permanent orders for man-made beauty.
The woman's fantasy is amazing and multifaceted, it can push every lady to engage in creativity with any material at hand: fabrics, threads, paper. My fantasy pushed me to work with rhinestones – diamond painting.
Modern craftswomen rarely embroider with a cross or stitch, more vivid, spectacular and original hobbies come into fashion. Paint with diamond is rapidly gaining popularity – it is a mixture of embroidery, designer and mosaic. The resulting paintings are simply exclusive, they sparkle and shimmer like precious, although their cost is sometimes even less than that of floss sets.
Painting diamond is a set for needlework, which includes: a checkered pattern with colors, rhinestones of different colors, a sticky fabric base, tweezers, small scissors to separate individual rhinestones, a pencil for working with very small round stones.
How to do a diamond painting?
Open bags with rhinestones and place them in containers
Cut a piece of film and start laying out in rows. It's better not to remove the entire film at once, otherwise it can attract dust and rhinestones will stick worse.
Rhinestones are laid out with tweezers, as close as possible to each other.
Since defective rhinestones come across in sets, you should start the picture with the center or bright accents – so that not too beautiful rhinestones remain for the background.
When the picture is ready, it needs to be stretched on the frame, fixing the edges. It is best to cover the front side with glass for safety, although it also conceals part of the shine and iridescence.