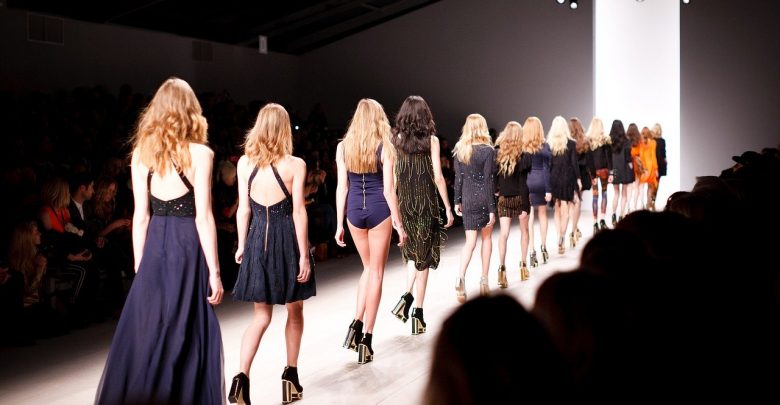 The bible of any fashionista and all fashion bloggers is a favorite fashion magazine. Fashionable bloggers don't read it, they look at the first 40-60 pages, evaluate the fashion story, take notes, and forget about the magazine until the next edition. We advise you to do the same: choose the magazines that you like and thumb through a couple of pages with a cup of coffee, you will spend no more than 5 minutes, but you will already know what color and style are in fashion now. If you don't want to collect a whole pile of waste paper by the end of the year, read electronic versions of magazines and browse fashion-shop website Maje. They update information faster, notifications come to your phone, and you can read the latest news anywhere.
Have you always wanted to get to a fashion show and, sitting on the front row with a famous person, watch how models walk on the catwalk? You can do this while sitting at your laptop. During Fashion Week, Fashion TV broadcasts everything that happens on the catwalk online. You can enjoy the magnificence of fashion collections at breakfast or even during cleaning. The most popular channels are World Fashion Channel and Fashion HD. If you don't have time to watch everything from beginning to end, don't worry, each brand saves a record of its show, and then publishes it in the video section on the official website.
Where else to draw inspiration and learn to combine the incongruous, if not on Instagram? Showrooms, well-known brands, bloggers, it-girls and favorite celebrities. Moreover, thanks to the new function that allows you to save your favorite photos, you won't have to painfully remember what kind of blouse was on your favorite blogger while shopping. When you subscribe to someone's account, don't be too lazy to study the recommended users, which are displayed immediately after you click follow. You can find many interesting accounts there.
Look at posters with advertising campaigns, at shop windows while walking, and at people around. Famous designers have long been inspired by street style, so why don't you do the same? If you suddenly think that everything around looks terrible, then you are not walking in the right place. All the most fashionable and stylish people gather in the center, and all people think about how to get to work faster and not freeze on the outskirts and in the dormitory district.
Main color trends of the season are often put on the cover by the editor's, so go past the magazine booth to find out what color to dye your hair and what color of coat to buy.
Go shopping more often or just drop by the shops (sellers will not look at you strangely if you don't buy anything). Mass-market giants react very quickly to new trends and immediately "borrow" the ideas of designers.
Read biographies of famous couturiers and the history of fashion houses and study grandmother's wardrobe. Don't laugh if you want to know the history of fashion firsthand, open the oak doors and enjoy.