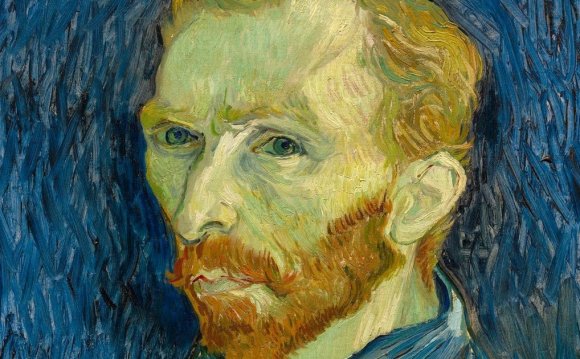 Young van Gogh would regularly attempt to turn in flowers instead of his homework, which he often didn't complete. Van Gogh had little interest in doing homework, perhaps one of the more relatable details of his lifetime.
When he studied theology in Amsterdam, he also had to take courses on subjects such as algebra, Latin and Greek. According to Meedendorp, he wasn't concerned with these secondary classes for priest-work, and so he put off his lessons.
A teacher of van Gogh's during this time told a story, Meedendorp recalled from his research, during which the teacher "could exactly tell in the distance [as van Gogh headed toward him] if [van Gogh] had or had not made his lessons because he would have had some flowers with him." Having little money, van Gogh would steal the flowers from a graveyard on the way, intending to turn those instead of his homework. This "underlined the soft character that Vincent had, " Meedendorp said.
Pulitzer Prize-winning Steven W. Naifeh and Gregory White Smith's book, Van Gogh: The Life, details how van Gogh would punish himself physically for religious reasons. Some claims from the book include van Gogh going into storms without an overcoat, only eating black rye bread and sleeping on a walking stick.
Although the Van Gogh Museum disagrees with a widely publicized section in Van Gogh – particularly chapters in which the authors claim that van Gogh didn't commit suicide and was murdered – Meedendorp did talk about van Gogh's surprising propensity for self-harm.
Meedendorp said that "van Gogh would sometimes hurt himself or punish himself if he was not making lessons, " an account that also comes from the aforementioned teacher in Amsterdam.
Source: www.huffingtonpost.com