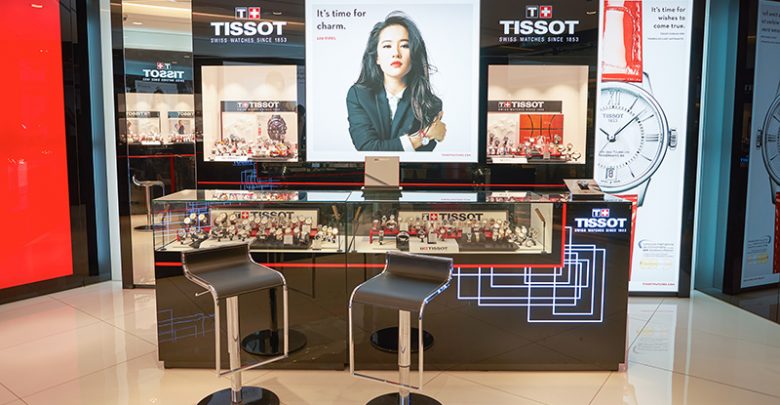 Are there any racers out there? If you are the one, there is probably something you carry along the track. Maybe it is your item of luck? I saw that some racers carry bracelets, some choose special boots and some wear accessories. The last one is the point of my post. To be exact, I would like to make a little review on Tissot T-race watches.
Yes, you are absolutely right. The Swiss Official Timekeeper, Tissot, designed watches especially for racers. The idea, as I see it, was an inspiration. For sure, while competing on the racing circuits you have to be inspired to win. Tissot T-race design will probably give you that feeling. You will love this watches from the first sight!
Tissot timepieces are sporty and very stylish! The vast range of definitely hot colors allows picking favorite combinations. As for me, white Tissot T-race chronograph made of 316L stainless steel case is just perfect! Stylish and minimalistic: Yes, I love it!
Perfect design is not the only thing this watches can offer you. The outfit is combined with the brilliant modern technologies. Premium Swiss Quartz movement is so accurate that you can just forget about the need to reset until at least a half a year. If you are one of those people who can suddenly throw watches over the bridge, no worries, strong water resistant ability will save its life. Also, you will be able to enjoy accurate and clear chronographs and many more details that make this timepiece of art stand out from the crowd.
Ok, let us be honest. There is nothing perfect in the world, though Tissot is on the right track to the absolute perfectness. Still, there is a minimum downside, the only one I have noticed. Actually, it is dictated by your body structure. If you have an exceptionally small wrist, T-races will need a little surgery. Still, the problem needs just a minute to be resolved.
Overall, Tissot T-races fit all watch standards and, to be honest, is the same quality as much more expensive Rolex. Is it worth to have one? For sure! It does not matter if you are a professional racer or simply adore high speeds, a T-race watch will become one of you best picks ever.