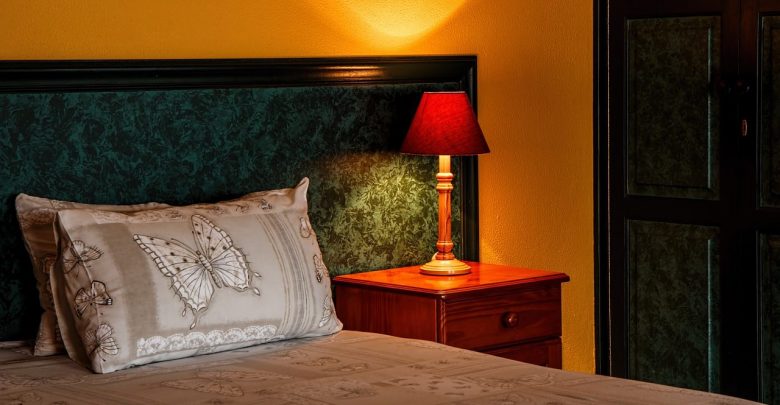 Photo by Pixabay.com
The purpose of a hotel room is to serve as a place to relax and rejuvenate after a day of travelling, playing tourist or signing a killer business deal. So, while for most people it's just a place to get your head down, you still want to come back to a room that's going to effectively cater for all your needs.
On that note, here are 5 things that a hotel room needs to nail in order to be on the way to creating the perfect hotel room.
A Bathroom That Caters To All
It's not always possible to have both a bath and a shower in a hotel bathroom, as it depends on just how much space is available. But having both options is a godsend to those who just want a quick shower in the morning or a long soak in the bath after a busy day of being a tourist or conducting countless business meetings. Many hotels end up combining the bath and shower together, but the best hotels have both as separate fittings in the bathroom. The height of luxury is a freestanding bathtub.
Wi-Fi That's Actually Good
While we'd all love Wi-Fi to be free in hotels, a small charge to use it doesn't sound like the worst thing in the world as long as it's fast and reliable. The problem is that it's often shockingly bad, especially in the evenings when everyone is in their rooms surfing at the same time. Providing a good Wi-Fi service is crucial in today's always-online world, especially to guests who are travelling for business. Investing in enough bandwidth for all guests is the ideal solution, even if that cost ultimately has to be passed back to guests in Wi-Fi charges or higher room rates.
Quality Bedding
Perhaps the most important thing in any hotel room, ensuring that the bedding helps provide a great night's sleep is crucial to a guests stay. Nobody wants to splash out on a hotel room only to suffer from a scratchy duvet cover or a pillow that feels like you're resting your head on a rock. After all, the purpose of a hotel room is for somewhere to sleep, so if an accommodation is getting that crucial thing wrong then there isn't much hope for it. If a hotel takes the time to invest in quality hotel bedding, guests will thank them in spades.
Windows That Open
While the need to have windows that don't open all the way is perfectly understandable in a hotel, particularly in high rise buildings, being unable to open a window to a good degree can lead to a stuffy room. Air conditioning isn't always the best, and fresh air can do wonders in helping a room feel more comfortable to relax in.
A Decent Desk and Chair
This is something that's largely applicable to business travellers, but it applies to anyone who doesn't just want to sit on the hotel bed during the entire duration of their stay. A comfortable chair and sizeable desk is a great help for those who want to sit down and get some work done on a laptop, and definitely beats resting it on your lap in bed. Also, it's a good idea to ensure power outlets are actually near the desk and not on the other side of the room.
There are, of course, many other things that help create the perfect hotel room. Every hotel will also have their unique little touches, but these 5 things will go a long way to creating an experience that guests will adore.