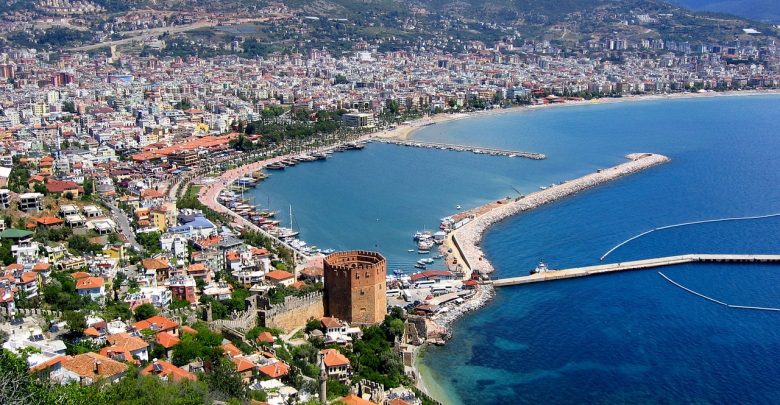 Turkey can be ranked as one of the first in popularity among the world-known resorts. It isn't surprising that tourists from all over the world want to visit this country. Because of the rather unstable economic situation in Europe and in light of recent developments in the Arab countries, Turkey is becoming more and more attractive. Turkish resorts are famous for their sights and for a warm subtropical climate. Turkey is attractive for tourists due to the availability to four seas, the well-developed system of internal transport, clean beaches and a lot of hotels where tourists can choose "bed & breakfast" or "all-inclusive". "Icing on the cake" is the price. Resorts in Turkey are inexpensive, especially during the velvet season and early summer.
You won't have any problems with air tickets. Of course, it would be best to buy them in advance, especially in summer and early autumn, during the mass holidays. But in general, given the popularity of this tourist destination, you will certainly get a large selection of air carriers. Would you prefer Turkish Airlines, the largest Turkish air carrier, or another company? Would you prefer a regular flight, a charter, a low-cost flight? Make your choice.
Turkish resorts have a huge number of hotels to match every taste and pocket. In order not to get confused and make the right choice, decide how you would like to spend your vacation. In Turkey, you will find hotels ranging from 3 to 5 stars, for tourists with different incomes. The number of stars depends on such factors as the availability of a private beach, remoteness from the beach, living conditions, food types, the variety of entertainment, infrastructure, etc. There are hotels targeting young people, families with children, as well as the hotels for a quiet pastime of respectable tourists. If the beach is important for you, don't forget that not all the beaches of the Mediterranean and the Aegean seas are sandy. In Turkey there are many beaches with large or small pebbles. Most pebbly beaches are located in the areas of Kemer, Alanya and the resorts of the Aegean Sea.
And don't forget about visa! If you're afraid of bureaucratic procedures, contact turkey visa service. You won't have any more problem, just fill in a special application form and pay your visa cost (of course, you do it online). You'll get your E-visa within 24 hours. Turkey Visa Service team is specialized in processing the visa applications. You should only have a valid passport and a valid email address; the Turkey Visa Service team will take care of the rest. Don't hesitate to visit their website. You'll get all necessary information about the visa criteria and the visa costs for different countries. The most important information about all provinces of Turkey is also available on the website. Turkey Visa Service aims to help the tourism in Turkey growing quickly. Have you got any more questions? Please send your message to Turkey Visa Service team.
Enjoy your holiday in Turkey!