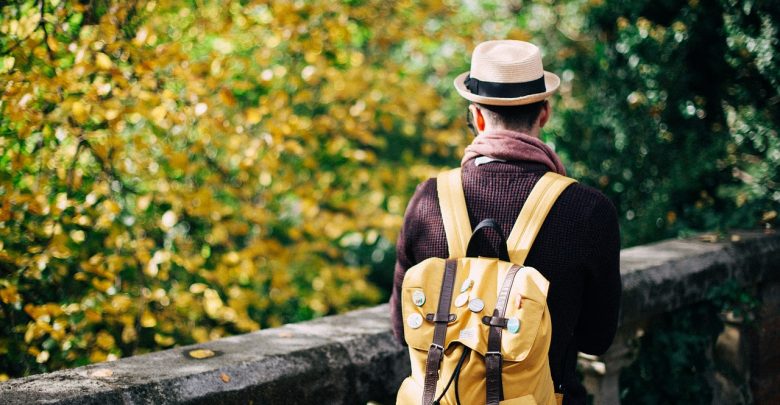 Photo by Pixabay.com
My male friends often tell me that fashion is too complicated because trends are changing every season. They believe that in order to stay fashioned, you have to sleep with both Vogue and GQ under your pillow and spend all your free time shopping. But what if I tell you that there is a far easier way of following the latest trends?
For sure, I probably miss some details and real fashion experts can tell me that my method has some significant disadvantages. Nevertheless, I believe that it works great, especially for guys who have their own style and simply want to improve it with some small fashionable pieces. For this reason, I will provide my examples on stretch shirts mens love so much.
Now, let me open my little chamber of fashionable secrets and show you that following trends is far easier than you think.
Cassiopeia Karatzas Method
I have discovered that the easiest way of looking in tune with fashion is simply learning about the trendy colors of the season. 2018 Fall/Winter color trends provided in this article are borrowed from the Pantone Fashion Color Trend Report. Information about the trendy colors was carefully collected by the team at the Pantone Color Institute. According to their report, there are top 10 autumnal hues you can choose from. So now let us see what are these colors on examples of stretch shirts you can order online.
2018 Fall/Winter Trendy Colors on Stretch Shirts
1. Red Pear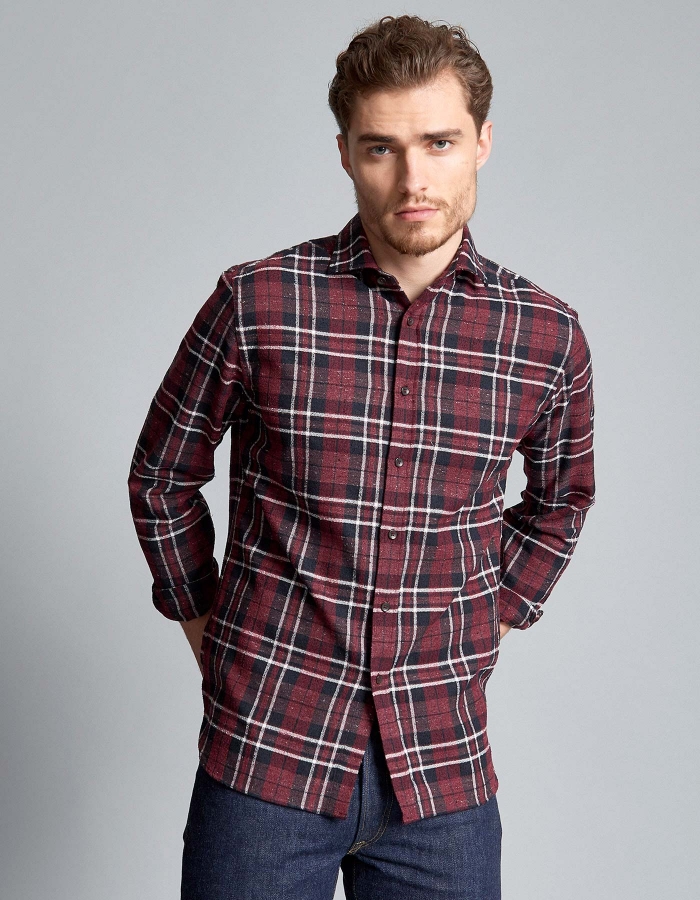 This amazing shirt is made from a numb flannel that was created especially for Xacus. It is ideal to wear with jeans and over a t-shirt and creates a contemporary look that reflects the 50s style.
2. Valiant Poppy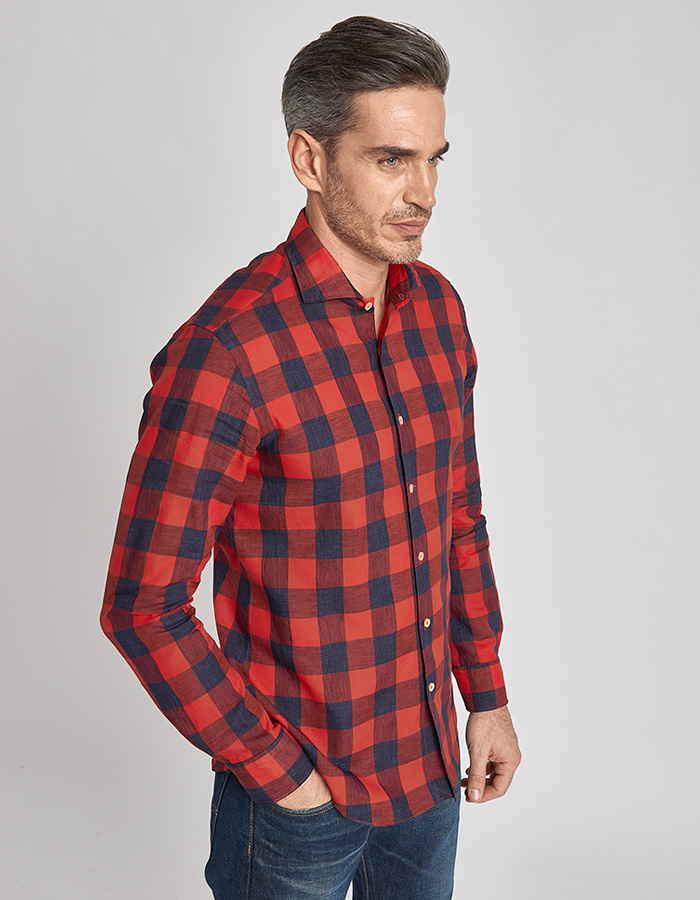 The best thing about this casual shirt is that it remains soft and has slightly worn features even after numerous washes. What is more, after every wash, its print looks even better and makes you look like a fashionable lumberjack. Girls love such shirts on men!
3. Nebulas Blue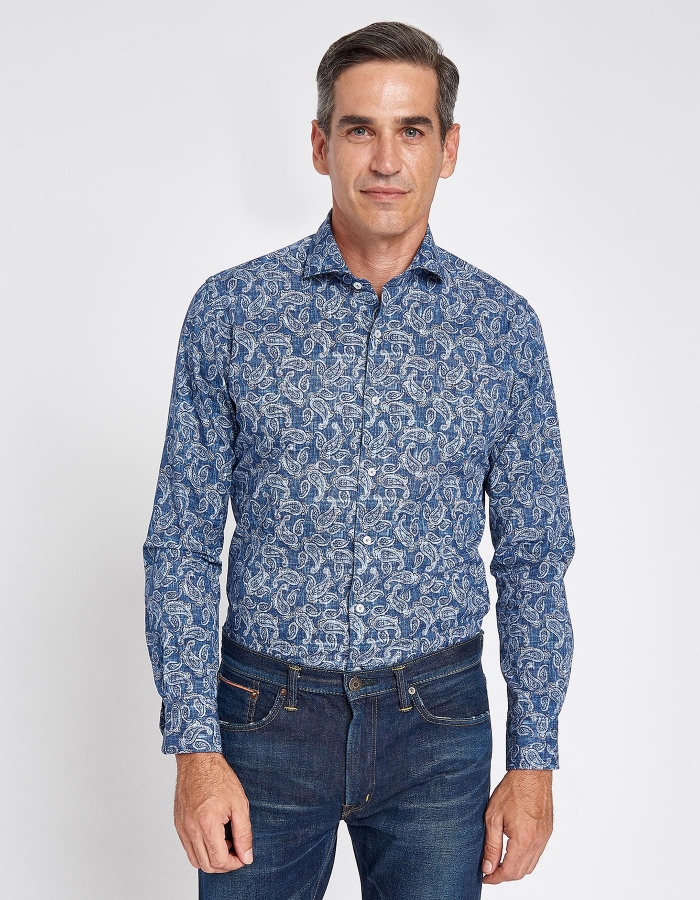 This interesting shirt with a nebulas blue pieces of print is ideal for those who want to look both elegant and stylish. Create an ideal tandem combining it with a pair of blue jeans.
4. Ceylon Yellow and Limelight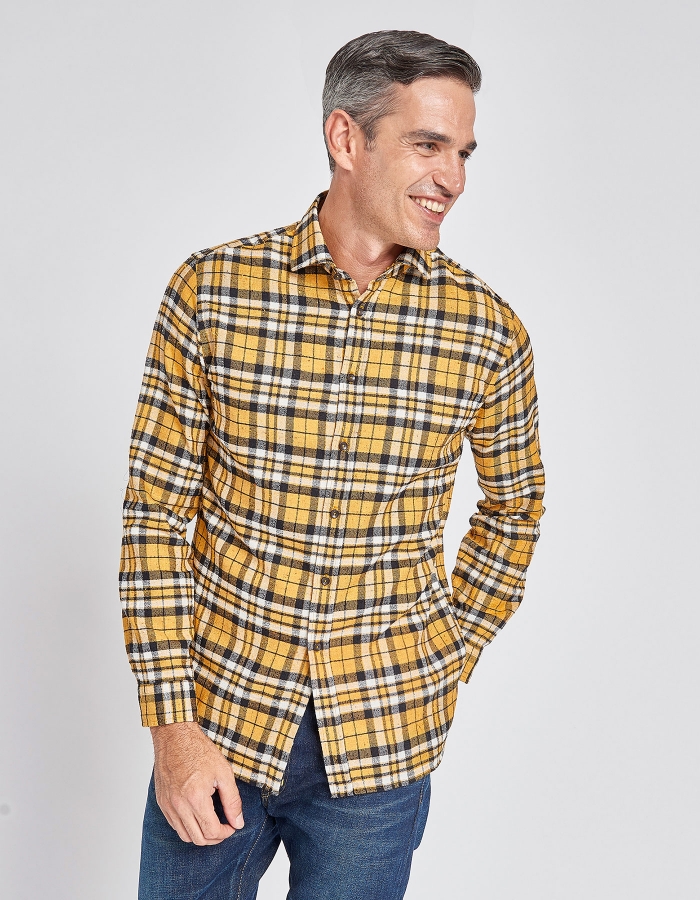 If you are looking for a shirt in real autumnal hues, this one can become your best choice. Yellow colors will make you look fresh and, for sure, super stylish.
5. Martini Olive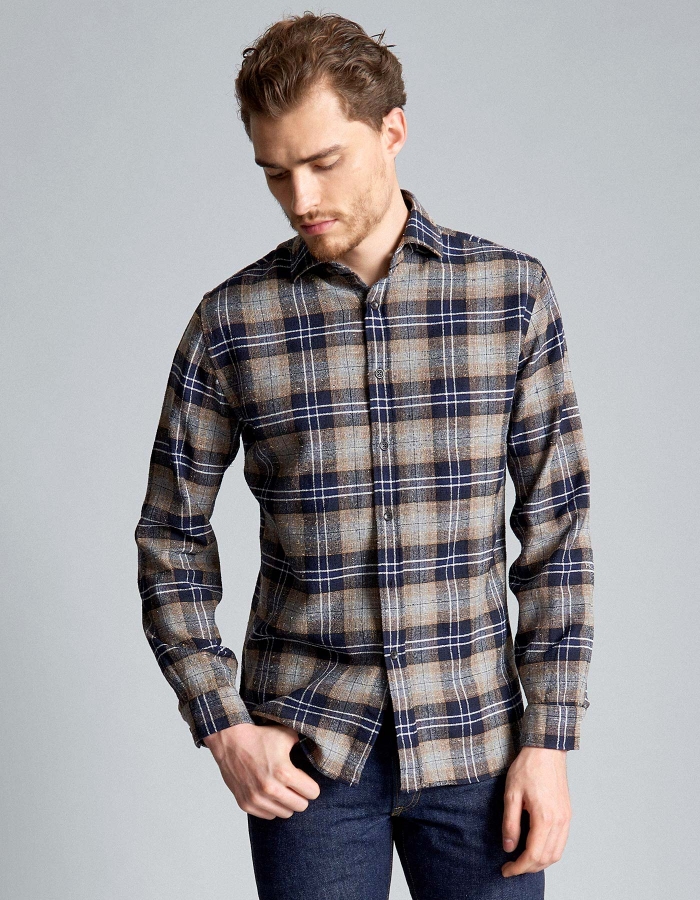 This shirt can become the best pick for those who want to create an up-to-the-minute, contemporary look. You can wear it with both jeans and pants.
6. Russet Orange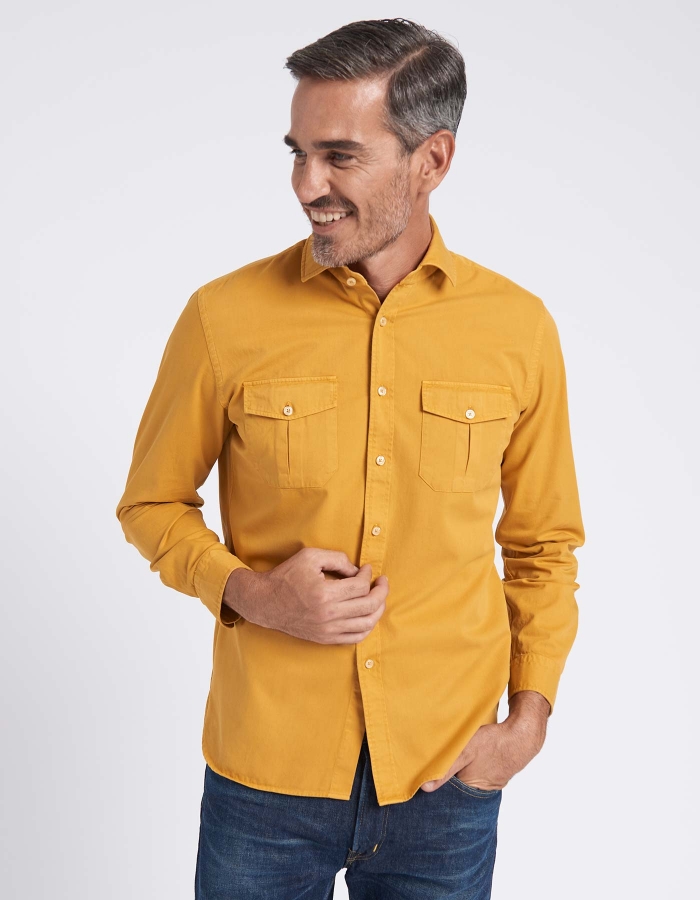 The garment of this shirt remains ultra soft to the touch even after a number of washes and the color will improve your mood even in the rainiest days. It looks great with jeans in blue and black color.
7. Ultra Violet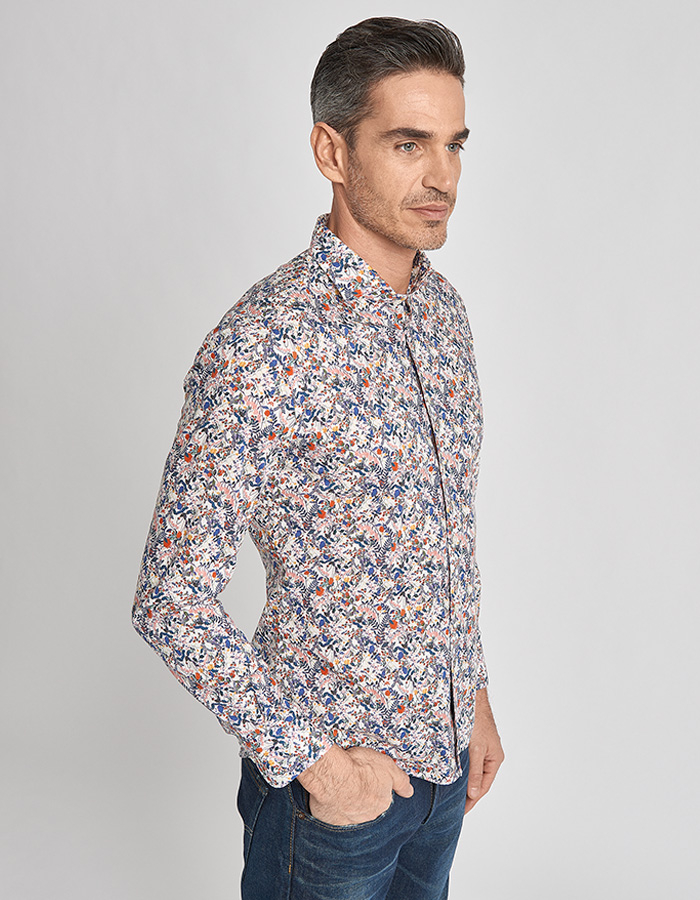 Violet is for the brave and colorful print of this shirt is for those who are not afraid of looking extremely catching! So if you like attention, do not miss your chance to go ultraviolet!
8. Crocus Petal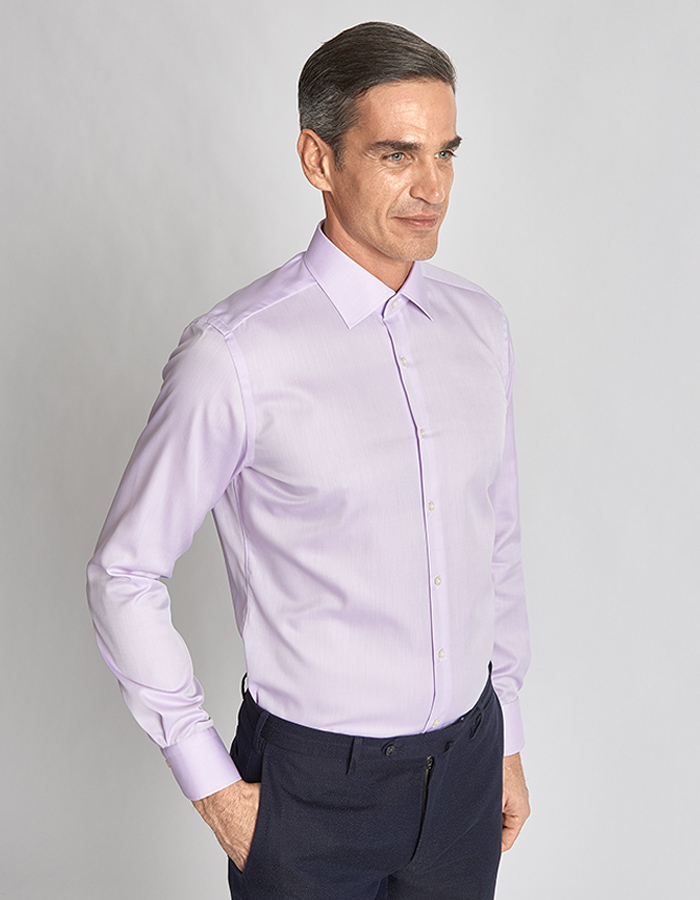 The best pick for those who want to add some color to their office routine. This incredible color is both eye-catching and super elegant: just try it and you will not regret.
9. Quetzal Green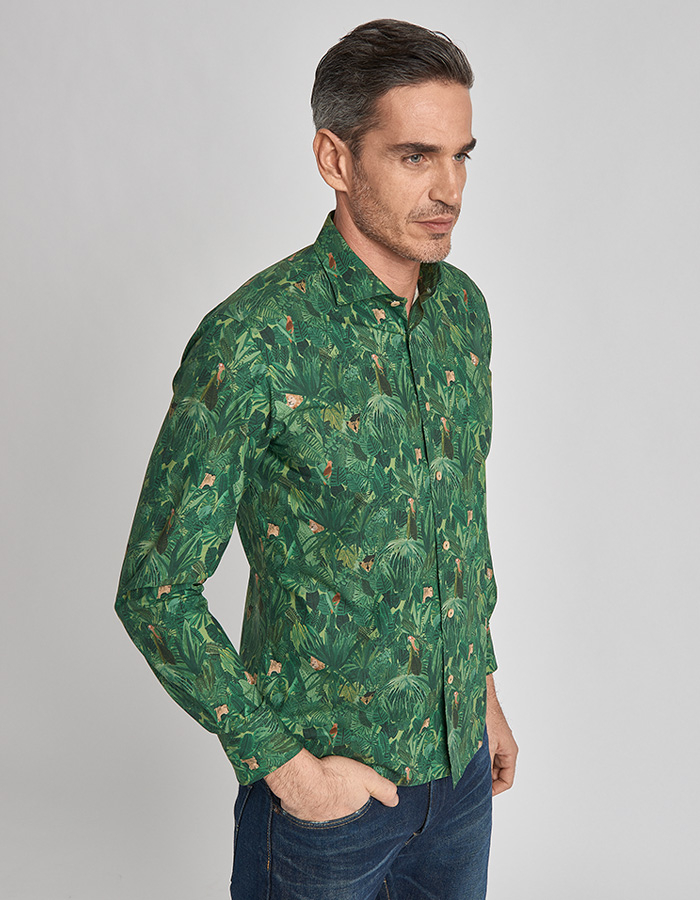 This shirt is for those who want to stand out from the crowd and make summer stay in their wardrobe. What is more, it is ideal for parties and dates and it will definitely attract a lot of attention.