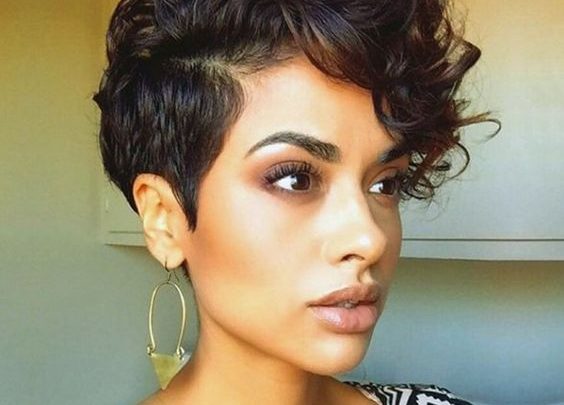 Every day here, in Las Vegas, I see a lot of amazingly trendy women. The thing that surprised me most is that their look mainly created by the way they wear hair. I believe it is one of the key elements in creating an attractive and unique image. Do not believe me?  So let us just have a look at how hairstyle fits your features making you look like a goddess.
To my mind, there is nothing better in the world than a perfectly created short hairstyle. It emphasizes face features and makes your neck look graceful. Here are some ultra-trendy hairstyles I love most.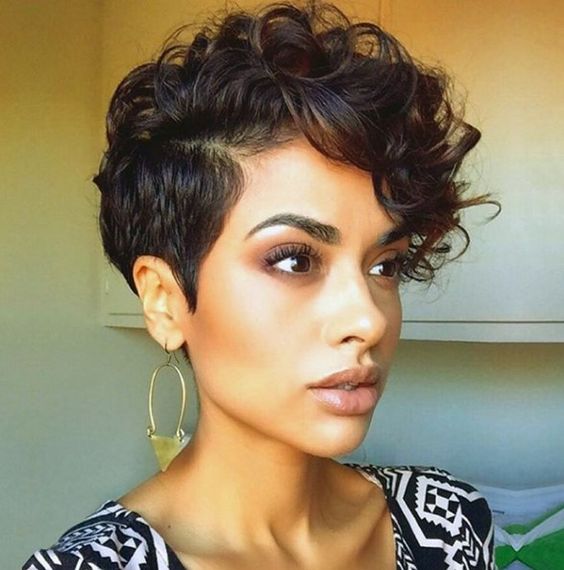 Who said that curly hair was not created for pixie cuts? Just look at these perfect curls! Your image becomes feminine, daring, and extremely glamorous. Not to mention that it is easy and comfortable to wear. Sometimes it can be flavored with highlights or downlights adding volume we love so much!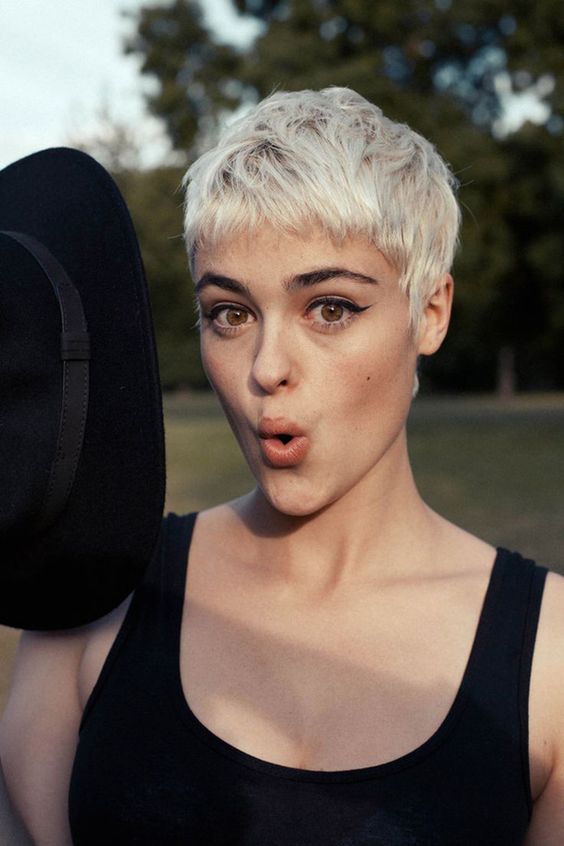 Straight hair plus pixie is, no doubt, one of the trendiest hairstyles today, especially when it comes to blond hair. We all know how hard it is to take care of platinum blonde and keep it look healthy. Pixie resolves this problem best. If you keep your hair short and cut damaged ends regularly, you can enjoy one of the sexiest colors ever as long as you wish. Add wings to your image and get ready to become the center of attraction. The style of 60's created by the combination of wings, feminine dresses, and short hair always looks gorgeous, believe me!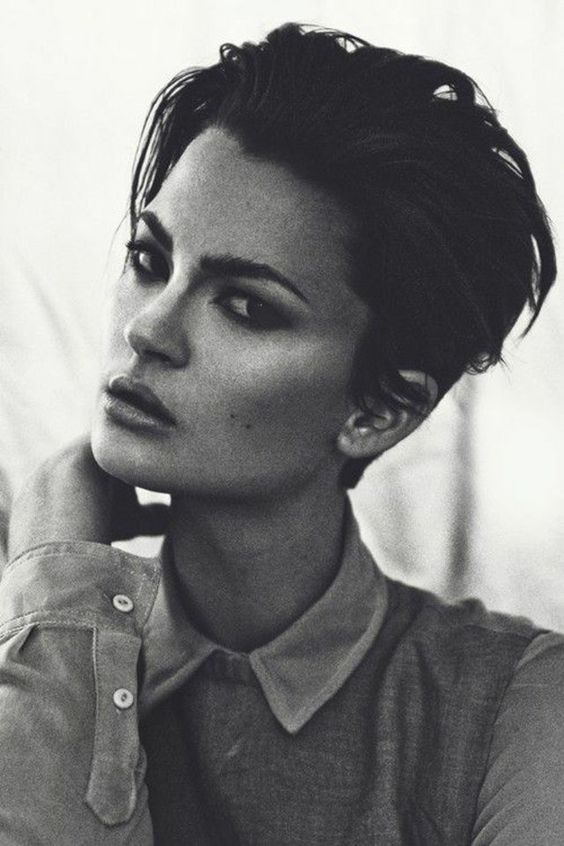 This is the most rock-n-roll cut I have ever seen. In combination with smoky eyes, high-waist jeans, and bomber jacket it will make you feel like a real rock star. Just do not forget about lacers to finish the rock-diva image.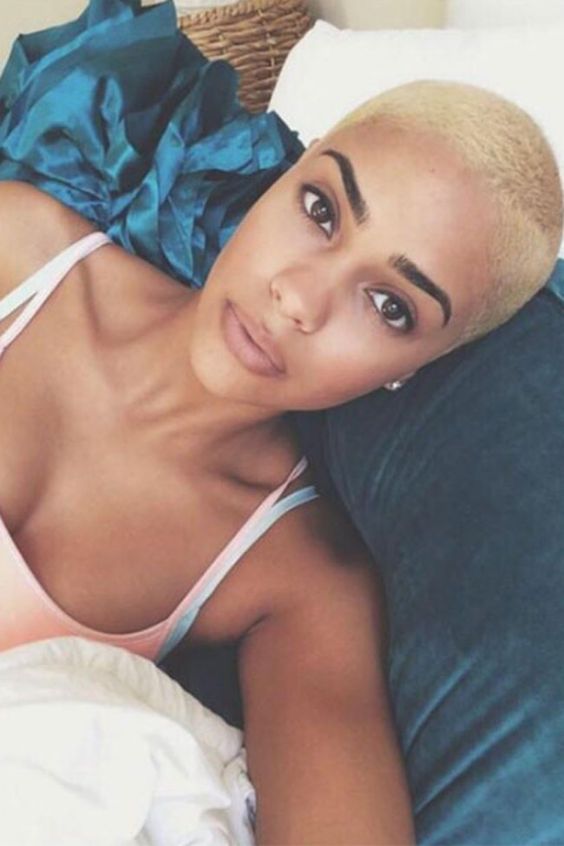 This one is my favorite among short hairstyles. Make your hair extremely short and shine bright! Just make sure your makeup is ok, it is really important if you are ready to wear this amazing hairstyle. The best thing about it is the ability to experiment with different colors having no worries about damaging hair. You will remove the damaged hair in something like two weeks and will be able to further your transformations. By the way, who said black women can not have blond hair?! It is a complete nonsense! Try any color you like and wear it proudly!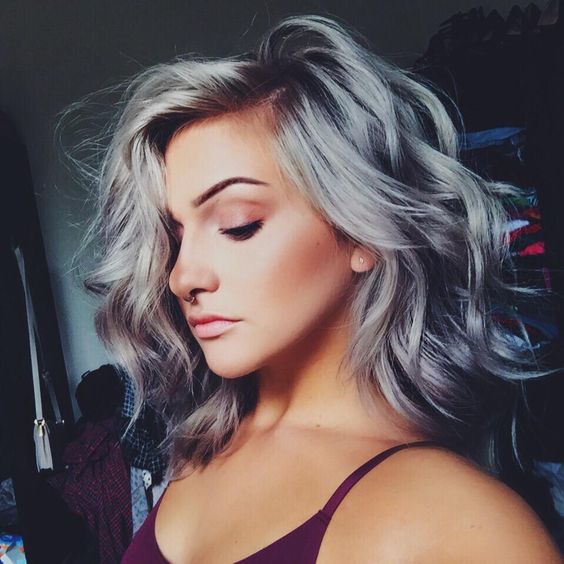 I do believe that long and medium hair look brilliant if you are not afraid of changing your natural color. There is nothing wrong with natural hair (though it is quite a rare image today). Still, if you dye, make it bright. It does not mean you have to choose some vivid and extreme colors. Pick the silver one and you will rock! The only advice I have is making it indoors to save your hair and escape consequences of DIY coloring. Nearly every beauty salon today provide dyeing services, so just choose the most suitable one for you. There are some websites that can help you to make a choice. For example, you can go to this on Henderson Beauty Salons Website and see what they offer. I do not know if there are any websites like this one for Las Vegas, just look through the internet pages and you will probably find the best salon for you.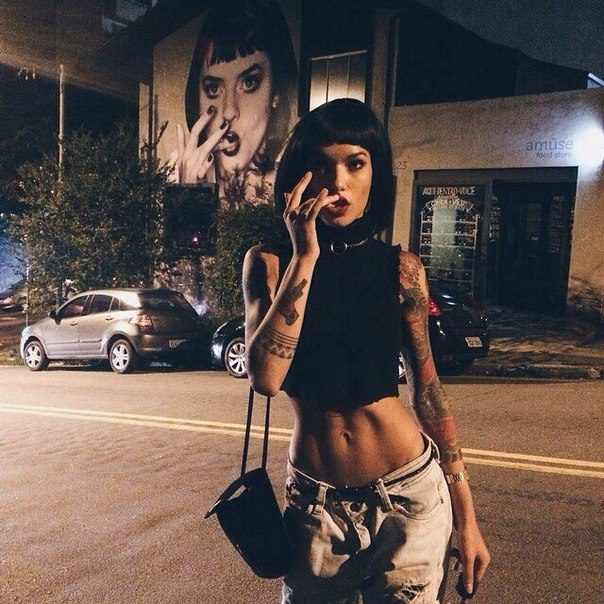 Every time I see this hairstyle I can not keep myself from the feeling of perfection, especially, when we are talking about bob with a bang for dark hair. It looks incredibly stylish! The only thing to mention is that it suits straight hair most. Still, girls with curls can enjoy this haircut too. Just do not make a bang or leave it quite long so you can keep it out of your face if needed.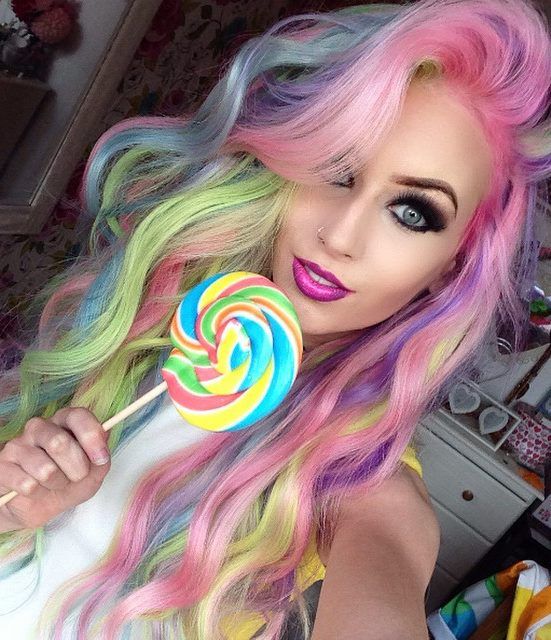 You know, the thing I love most about long hair is the ability to change your style as you wish. So if you love changes as I do, try unicorn hair. If it is too much, there is always some more radical ways to add some color. For example, you can make an ombre using some unusual colorings: green, pink, and blue, whatever you prefer. Just get ready to attract a lot of attention and compliments!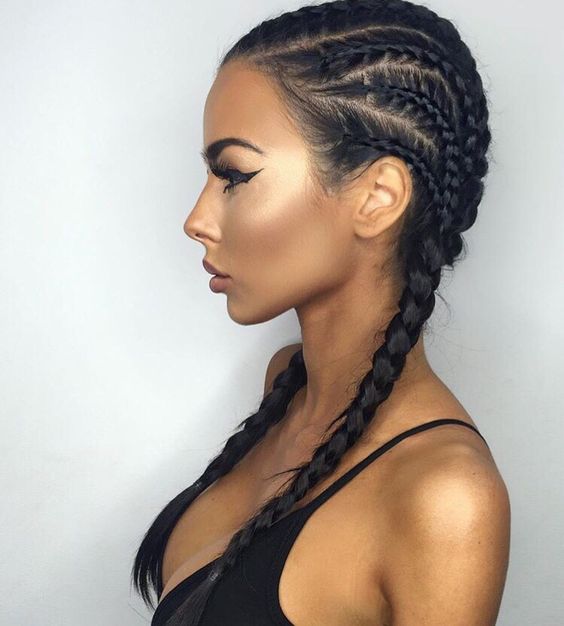 The second amazing way to wear your long hair is cornrows. This hairstyle suits most women with afro hair. Still, it is really popular nowadays among girls of all colors and nationalities.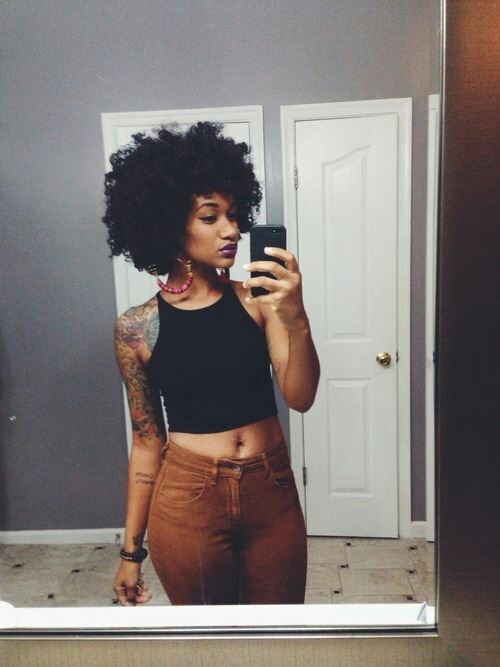 There is nothing more beautiful than a natural Afro hairstyle. Yes, it is pretty hard to keep its shape. Still, women with Afro look gorgeous, especially when wearing it proudly. So just do not forget to turn on your sense of self-satisfaction and go rock!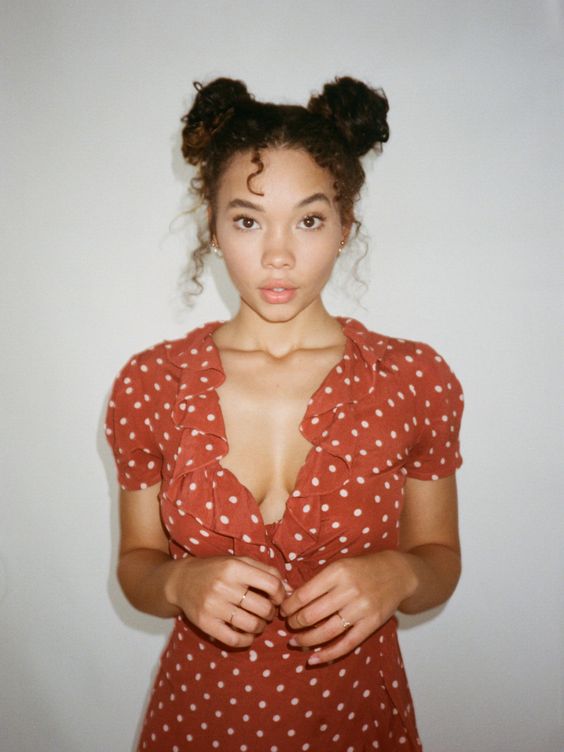 This hairstyle will make your image unforgettable! Do not be afraid to add a little bit of joy to your image. Funky, sexy and lovely – it is all about puffs. You can easily create them, especially if your hair is thick! By the way, women with afro-styles are the one who can enjoy it most, so do not miss a chance!
Just remember, whatever hairstyle you prefer, do not be afraid of making it very special by adding some intrigue moments such as highlights, bright colors, and unusual shapes. Your confidence is the key element of your image, so do not miss it!
---
Interesting fact
The importance of feedback in rekruttering in critical. Though, there are around 56% of respondents who have not received any feedback from the company they applied to. 5.5% says that the feedback they received was sampled, while only 2.6% of candidates found their feedbacks valuable. 20% of people say that the feedback they received was general or limited.